Standardized tests,
meet
technology
Designed by Vanderbilt grads, SmartyBubble makes test prep easier for both students and tutors. We bring data and automation into the test prep process to maximize each student's learning efficiency.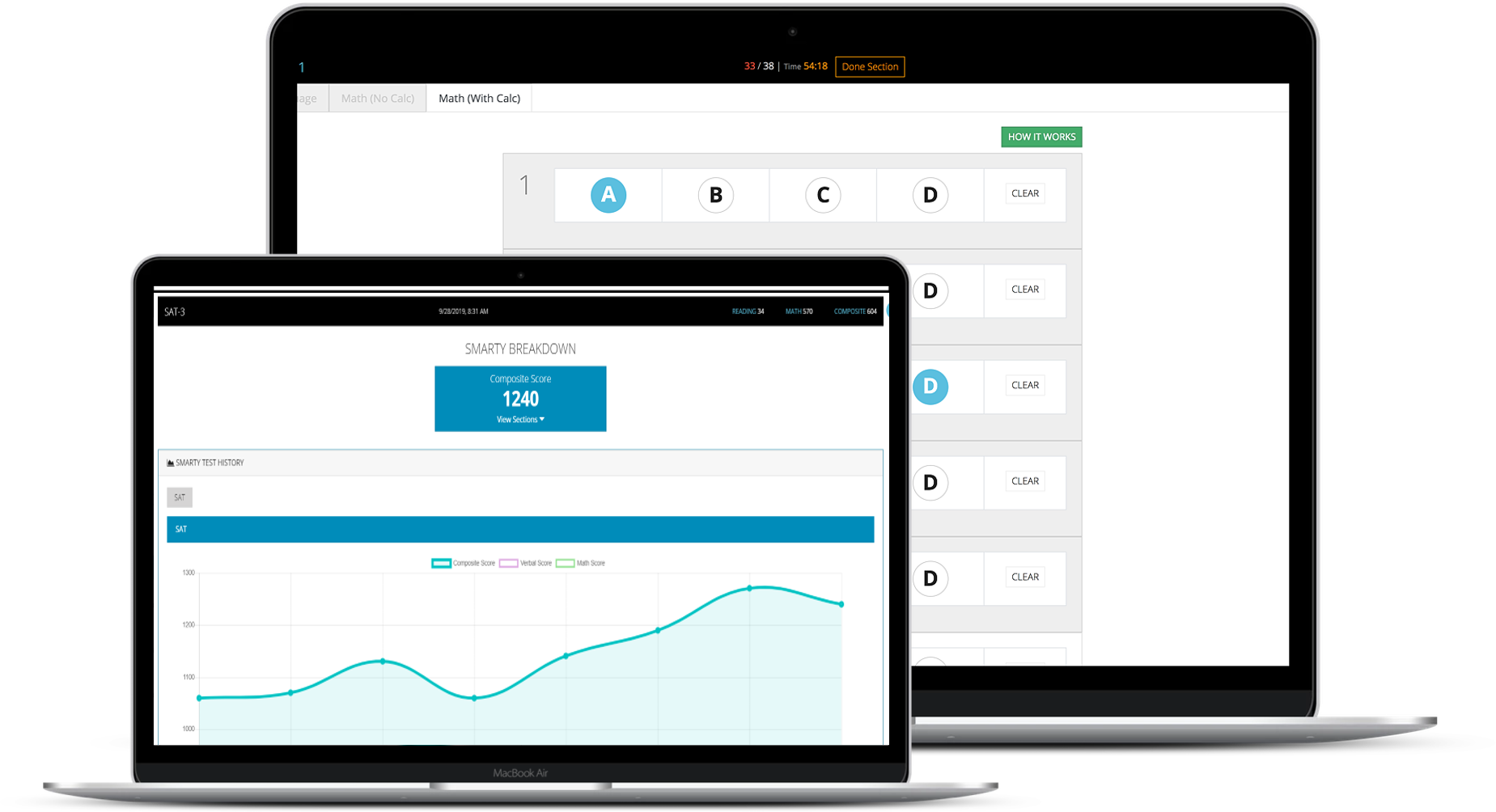 SmartyBubble was built to reboot the bubble-sheet. Students and tutors waste substantial instruction time manually grading and deciding which concepts to work on. SmartyBubble's software optimizes student efficiency in their test prep process and fortifies a tutor's ability with precise data on each student's performance.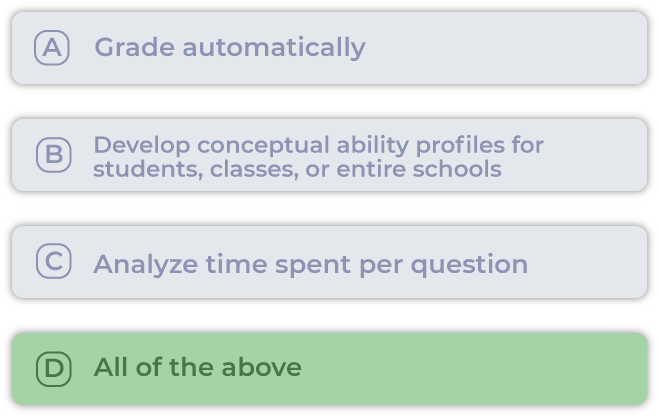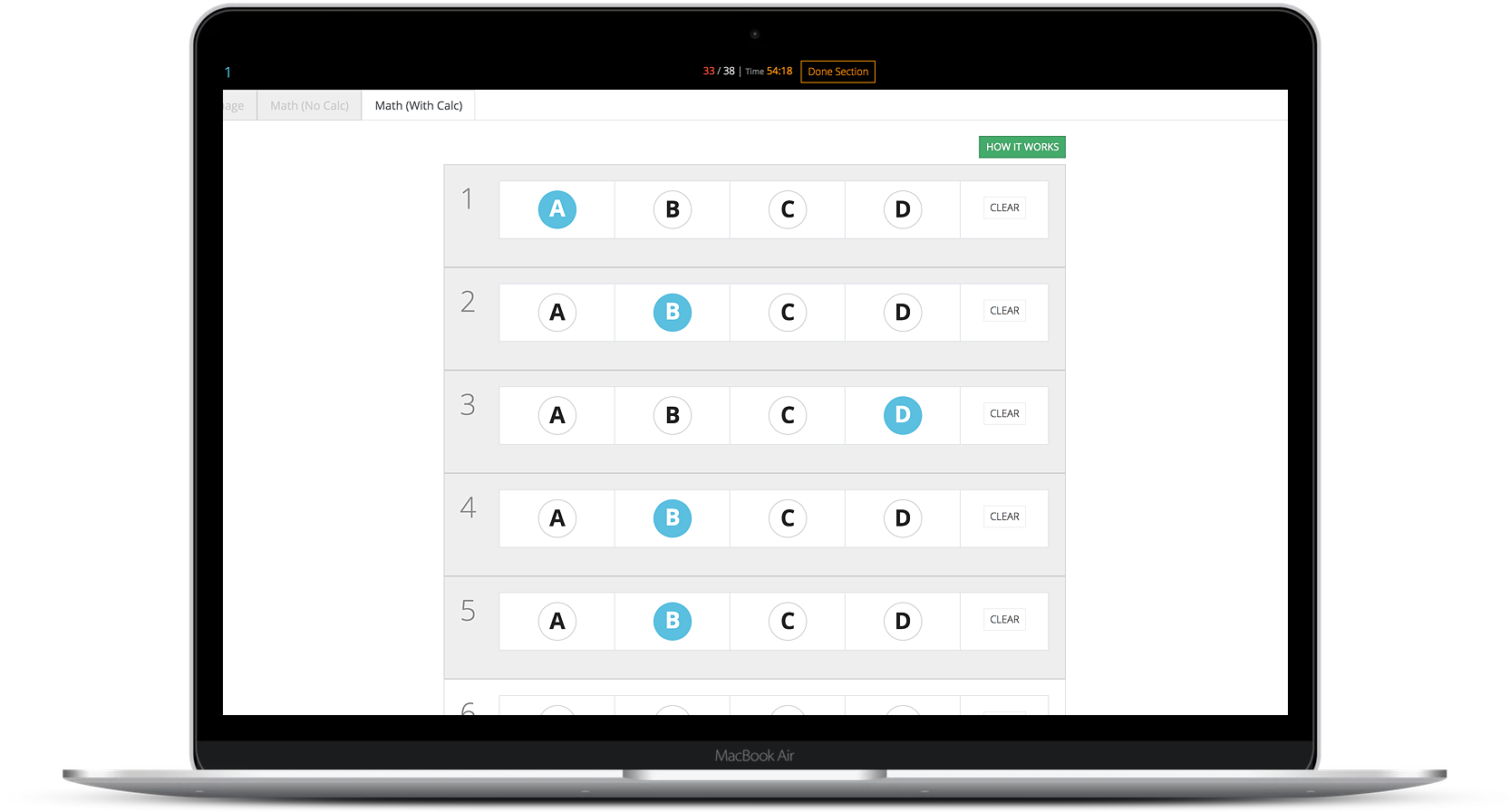 Your Digital Bubble Sheet for every SAT & ACT
In the world of test prep, it's no secret that the more customized the instruction, the more successful the student. That's why the best form of test prep instruction involves one-on-one expert tutoring. 
Historically, one-on-one tutoring companies haven't been able to deal with the complexities of scaling customized instruction. To grow, they make sacrifices; they standardize; they cut corners.
SmartyBubble transforms that reality. No longer do test prep companies have to choose between customization and scaling their business. SmartyBubble's SAT/ACT test management suite revolutionizes the way test prep companies work.
SmartyBubble supports students in the Baltimore area from over 20 schools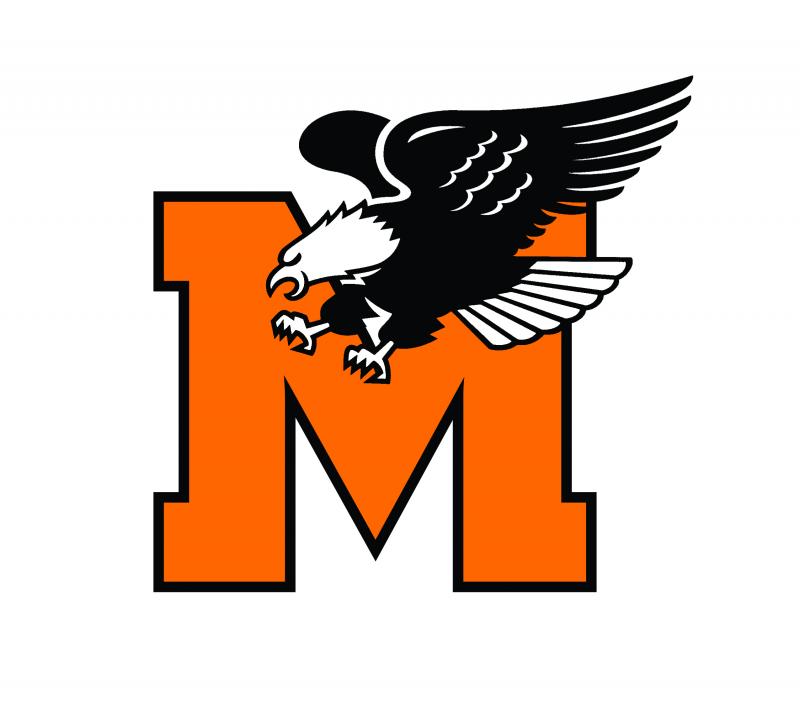 Baltimore Polytechnic Institute