Digital Bubble Sheet = No Grading + Instant Actionable Data
Every student has a phone or tablet.  With SmartyBubble, they have a digital bubble sheet.  Every test is automatically timed, graded and evaluated for conceptual performance in real time, saving 15 to 20 minutes every session!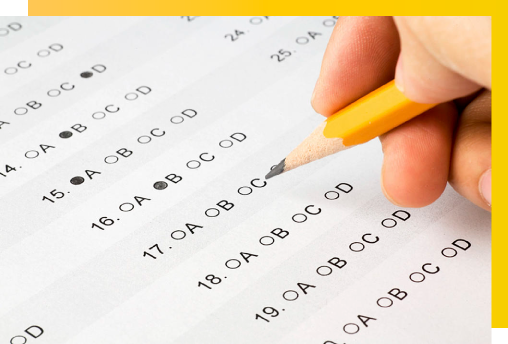 Immediate feedback
Students see their scores immediately, including the questions they missed.
See your progress
The dashboard displays each student's progress across all practice tests.
Precision
Don't waste time working on concepts you're already confident with. Bubble helps you pinpoint the exact concepts that are giving you trouble.